I was just thinking about this the other day wondering when the unsightly and unnecessary eye sore would be removed. What am I talking about, you ask?
Remember the 8-foot, razor wire fence installed around the capitol to keep undesirables away? Apparently, it's to be removed!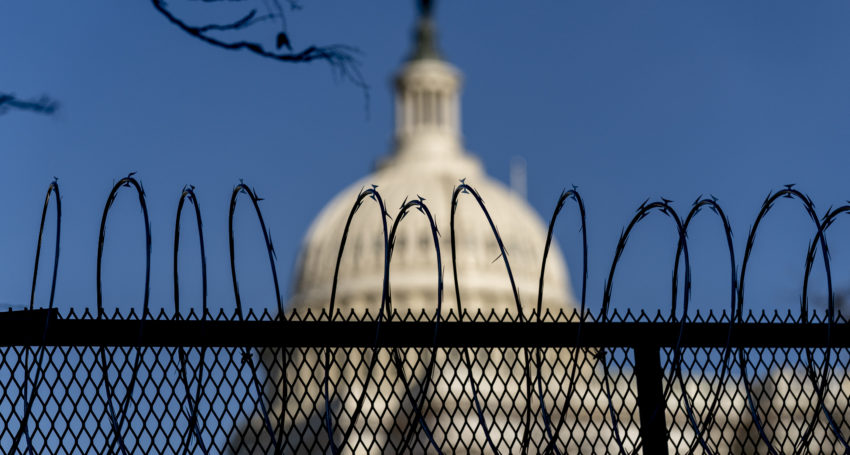 Shocking, I know, but it appears the prison-look may soon disappear. It may even take on a more normal feel. Okay, that last part is not entirely true as they still plan to restrict access to the people's building.
It took four months to send the National Guard home and six months to remove the fencing.
What's the guess on how long it will take for the average citizen to be able to walk inside without feeling like a felon?
My next wager is on how long after everything goes back to a somewhat normal state that the fence is reinstalled and the dirty, average Americans are kept out for good.